What You Need to Know Before Buying an E-Bike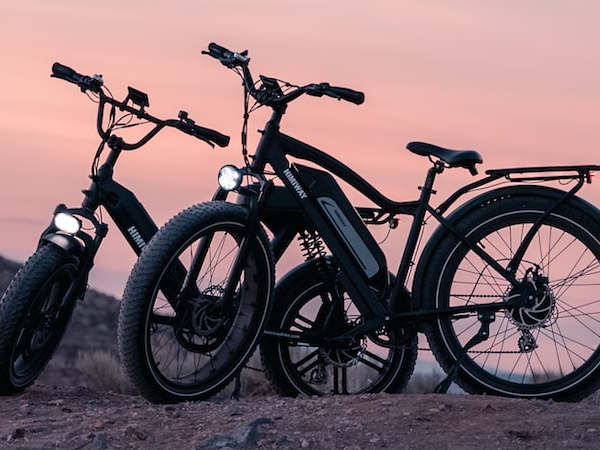 Electric bikes are becoming increasingly popular
E-bikes are becoming increasingly popular, but there's still a lot of confusion about them. If you're thinking about buying an e-bike, there are a few things you need to know before making your purchase. We'll go through some things you should think about before purchasing an e-bike so you can make the best choice for your requirements.
Electric bikes have been gaining momentum in recent years as people search for new, sustainable modes of transportation. They come with some advantages, such as being able to ride farther and faster than normal bicycles, with much less overall physical effort involved. Electric bikes are also a great option for getting around in urban areas and do not usually do not need paid parking. They are generally less costly than owning a car or motorcycle and require little maintenance beyond charging the battery. As more people look to alternate forms of transportation, electric bikes provide an exciting option that is easy to use and cost-effective.
E-bikes can be expensive.
When looking to buy an e-bike, it is important to do your research before committing to a purchase. To ensure you're getting the most from your investment, start with buying a recognized brand. Make sure it has received positive user reviews and comes highly recommended for its features and performance. You should also plan on taking a test ride on the exact bike you have in mind – It's worth traveling to your local cycling shop – or scheduling delivery so that you can be certain it fits you correctly in terms of sizing and is comfortable to ride. Think about what you intend to use the e-bike for: commuting? Recreational riding? Longer distance cycling? This will determine which features are most important as well as whether or not you need additional accessories, such as saddlebags, racks, etc., thereby affecting both your budget and overall satisfaction.
There are many different types of e-bikes.
From fold-able bikes to fat tire models, there are many different types of e-bikes on the market today. What type is best for you depends largely on your individual needs and preferences. If you're using it for city commuting, then a lightweight model like a folding bike or a step-through frame would be ideal for maneuvering through traffic and bike lanes. Off-road cyclists can benefit from more robust models with front suspension, knobby tires, and higher ground clearance. For those who need to travel longer distances and conquer hills, the motor power and additional battery capacity of mid-drive motor systems are highly recommended. With the right combination of features and performance components, an e-bike can deliver both convenience and fun.
E-bikes can be a great way to get around, but they're not for everyone.
Make sure you know what you're getting into before buying. Electric bikes, or e-bikes can be an incredibly satisfying if you're someone who loves outdoor activity, enjoys taking the scenic route, or is looking for an easy way of getting around town. It's important to not just blindly jump into buying one. Do some research first to make sure that it makes sense for your needs, as well as different factors such as charge time, battery life, size and weight. Test drive a few models and brands before making a decision and in order to get the best possible experience out of your e-bike purchase. To find some of the best rated bike shops in your area check out The Bike Shop Directory by Rating Spider.
Electric bikes are becoming more and more popular as people look for alternative transportation options. But with this popularity comes a lot of confusion about what electric bikes are, what they can do, and how to choose the right one. We've tried to clear up some of that confusion and give you the information you need to get started on your journey about whether or not an e-bike is right for you. We hope you found it helpful!