Eating Healthy on a Budget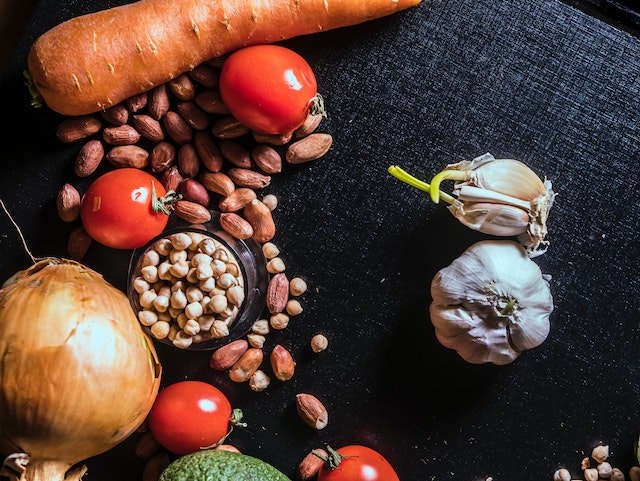 Eating healthily does not have to be an expensive endeavor. With a few simple tips and tricks, you can create a delicious, nutritious meal without breaking the bank. Below, I will provide you with a healthy recipe that is easy to make and easy on your wallet. By using basic ingredients, this meal will give you all the nutrients you need while staying within a tight budget. Not only will you save money, but you will also create a meal that is flavorful and nutritious. So if you're looking for a healthy and cost-effective meal, read on to get started.
An Easy Inexpensive But Healthy Dinner Recipe
When searching for an easy and inexpensive yet healthy dinner recipe, consider a vegetarian-style dish. This dish is simple to prepare and requires limited ingredients. You will need:
1 can of chickpeas,
1 can of diced tomatoes
2 tablespoons of olive oil
1 teaspoon of garlic powder
1 teaspoon of dried oregano
1/4 teaspoon of salt and pepper.
Begin by heating the olive oil in a large skillet over medium heat. Next, add the chickpeas and tomatoes and stir to combine. Add the garlic powder, oregano, salt and pepper and continue to stir. Cook the mixture for about 10 minutes or until heated through. Serve the dish over a bed of cooked quinoa or brown rice for a complete meal. This simple and budget-friendly dish can be easily made in a short amount of time and will provide a nutritious and delicious dinner.
Healthy Eating Doesn't Need To Be Complicated Or Time Consuming.
There are plenty of quick and easy dinner recipes that can be prepared in under 30 minutes. For example, a simple stir fry can be made with fresh vegetables, lean protein and a little olive oil for a balanced meal that is both nutritious and delicious. Other quick dinner recipes include soups, salads, and sandwiches. A hearty vegetable soup can be made with a variety of vegetables, beans, and broth. Salads can be topped with grilled chicken or tofu, along with nuts and seeds for added protein. Sandwiches are versatile and can be filled with any combination of lean proteins, vegetables, and whole grain bread. All of these options are easy to prepare, full of nutrition, and will provide your family with a delicious and healthy dinner.
Good inexpensive ingredients to have on hand for healthy meals
Healthy meals can be cost effective with the right ingredients. Some inexpensive items to keep in the pantry include oatmeal, quinoa, brown rice, canned fish, lentils, and beans. Frozen vegetables and fresh produce that are in season are also great to have on hand. Greek yogurt, eggs, and nut butter can be used in various meals while providing protein and staying on budget. Bulk items such as nuts, seeds, and dried fruit can be purchased in larger quantities for a more cost effective option. Canned tomatoes, onions, and garlic are also great to have on hand for simple, nutritious meals. With the right ingredients, healthy meals can be created without breaking the bank.
The bottom line… cooking a healthy and inexpensive dinner does not have to be complicated. With a little bit of planning and the right ingredients, you can create a delicious and nutritious meal for your family. The key is to plan ahead and to have a variety of ingredients on hand, so you can make a healthy and inexpensive meal any night of the week.