A List of the 10 Best Bike Shops in Vancouver, BC.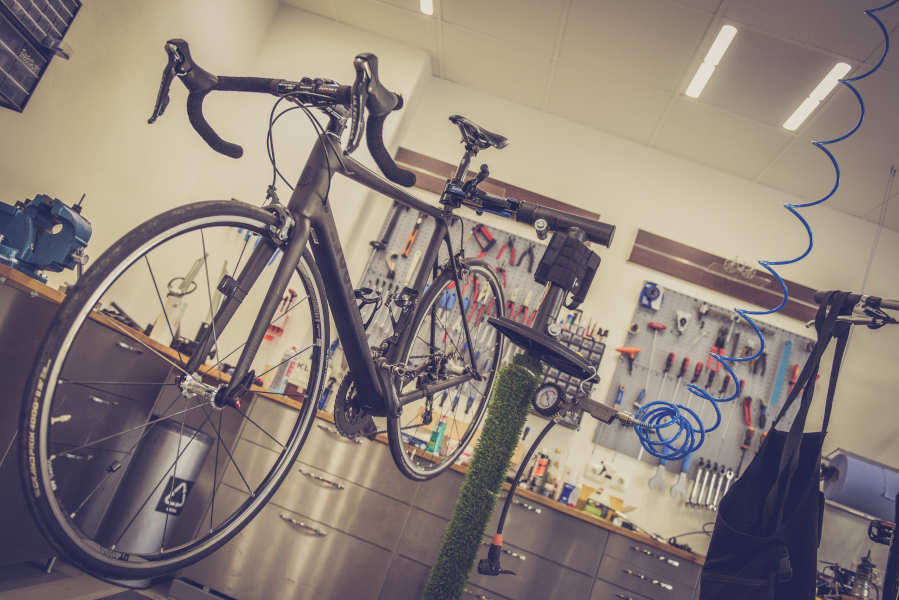 If you're a cycling enthusiast residing in Vancouver, British Columbia, you're in luck! The city has a plethora of bike shops that cater to all your cycling needs. From specialized gear to repairs and maintenance, these shops offer it all. However, with so many options available, choosing the right bike shop can be a daunting task. That's why we've compiled a list of the ten best bike shops in Vancouver, BC, to make your decision easier.
All the shops on our list have been carefully selected based on various data points. Whether you're a seasoned cyclist or just starting, you'll find a bike shop that suits your needs. If you're looking for a bike shop that offers personalized services or one that stocks top-of-the-line cycling gear, we've got you covered. Our list includes bike shops that are dedicated to making your cycling experience enjoyable and safe.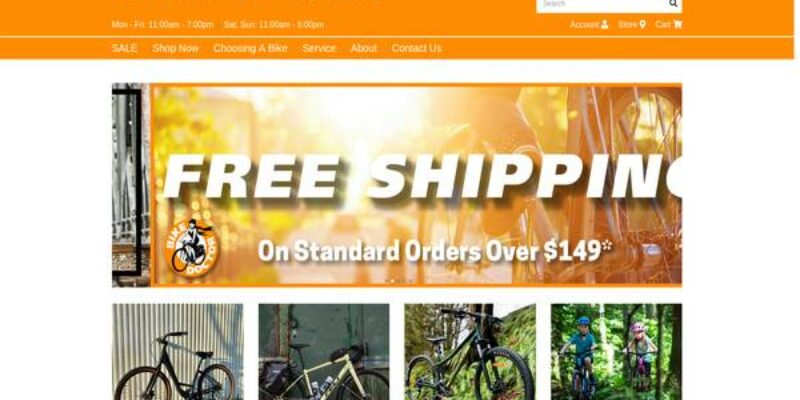 The Bike Doctor, a well-loved local bike shop in Vancouver, has been serving the cycling community for decades.
After briefly closing in 2018, the former staff came together and successfully brought the store back.
The knowledgeable and friendly staff is committed to providing excellent service without pressuring customers.
The store offers a wide range of bikes, including e-bikes, and has a fantastic service area with experienced mechanics.
The Bike Doctor only carries quality products that the staff believes in and provides top-notch bike repair and tuning services.
Customers enjoy coming to the shop because of the amazing staff and great mechanics.
The shop is located at 137 West Broadway and is open Monday – Friday from 11:00am – 7:00pm and Saturday – Sunday from 11:00am – 6:00pm.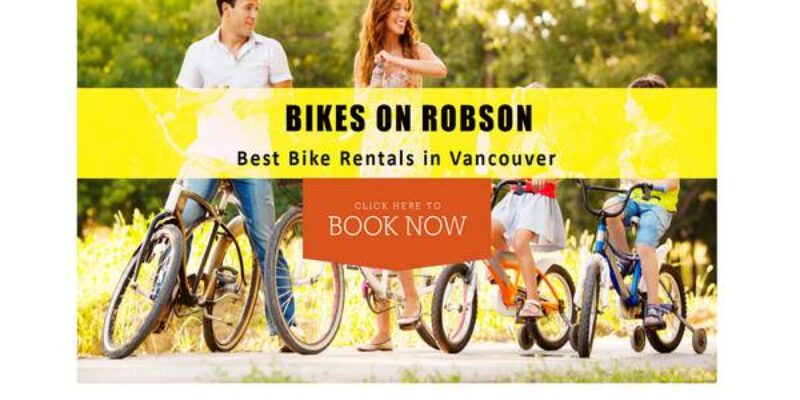 The bike shop has a vision to promote biking and improve the health and happiness of its community by offering quality and affordable bikes, accessories and services.
Their goal is to become the top bike shop in the community by providing exceptional customer service, bicycle rentals, tune-ups, and quality products.
The shop believes that cycling is the best way to travel due to its health benefits, affordability, and enjoyable experience.
Dunbar Cycles & Corsa Cycles are two full-service bike shops in British Columbia that offer free Canada-wide shipping on orders over $150.
Customers can create accounts to track orders, store multiple addresses, and check out faster in the future.
The shops carry a range of high-quality bike brands, and the staff is made up of passionate riders with knowledgeable mechanics.
Dunbar Cycles, founded in 1928, is Vancouver's oldest bike shop and a leader in mountain biking, while Corsa Cycles has been supporting the biking community for over 20 years.
In 2018, Dunbar Cycles acquired Corsa Cycles, providing additional expertise and services.
The shops now have four locations, including Pitstop, a demo and rental bike center located near world-class trails, and Dunbar Cycles-Urban, a road-focused location in Vancouver.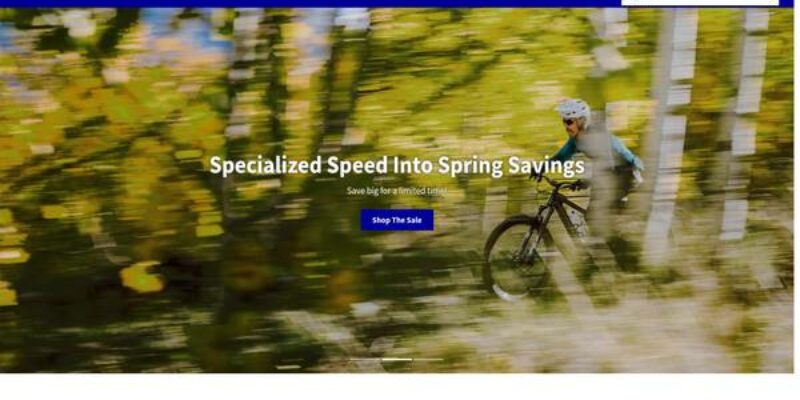 The Langley/Surrey location of a bike shop called Bicycle Sports Pacific (BSP) offers Specialized Bikes and bicycles for sale.
The website provides various directions and hours of operation for BSP's locations in downtown Vancouver and North Vancouver as well.
The website also allows customers to contact BSP, sign up for email, book bike services, and inquire about available positions for employment.
Customers can receive help, view order status, and access policies for returns and shipping.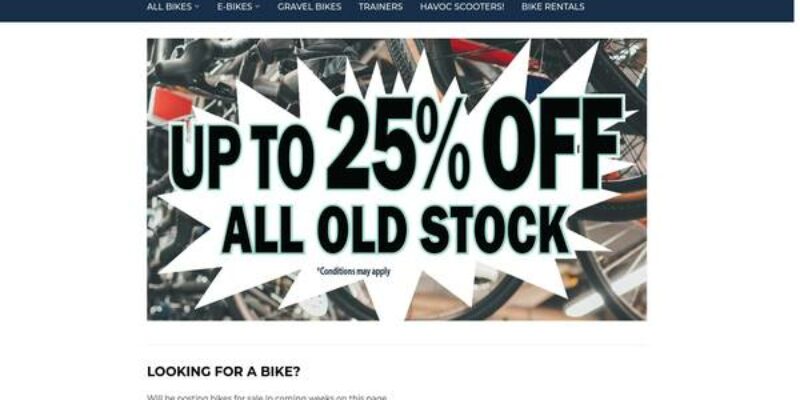 The bike shop has announced on their page that they are going to be selling bikes in the coming weeks, and they have fresh stock for 2022.
They are also having an overstock sale to clear their non-2022 inventory.
For bike rentals, they provide a helmet, lock, backpack, and map, and the rates are $8 per hour or $29.99 for the day.
No reservations are needed, and customers can contact the shop through phone or email for any inquiries.
Their regular store hours are from Monday to Friday, 9am-6pm, and on weekends from 10am-6pm.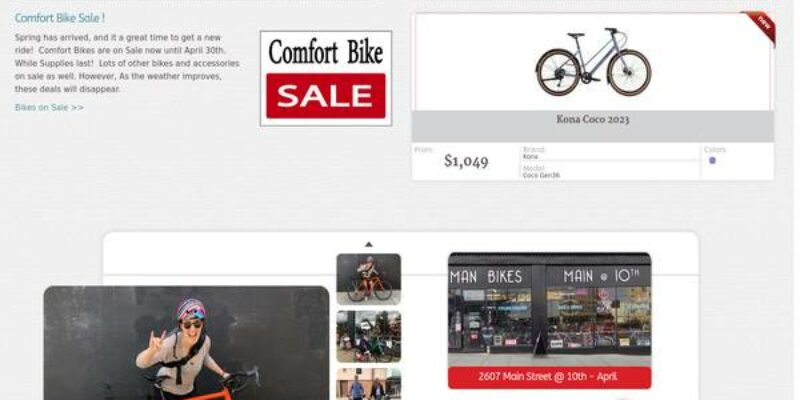 Denman Bike Shop is a unique bike boutique located in Vancouver, Canada. It has been in business for 18 years, with two locations: Uptown and Downtown. They offer customers a positive and up-beat shopping experience with bikes built to the highest standards. Denman Bikes has been voted "Best of the City" 12 times and stocks products such as city commuters, urban performance bikes, electric bikes, kids bikes and carriers for pets. Staff are knowledgeable about the features and benefits of their brands and enjoy assisting customers to find the right bike for them. The shop's address is 2607 Main Street @ 10th Ave, Vancouver, Canada BC V5T 3E5 and their shop phone number is 604 559 9494.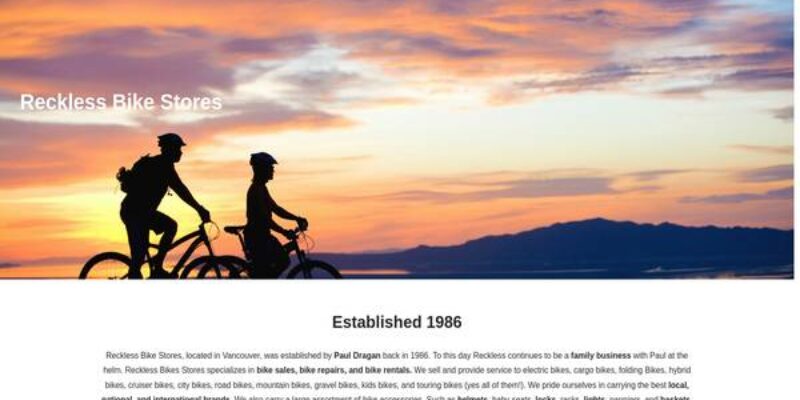 Reckless Bike Store was founded by Paul Dragan in 1986 on the corner of Fir and 2nd Ave in Vancouver.
Since then, the store has grown into four locations and its success is attributed to its friendly staff, exceptional service, and top-quality products.
At Reckless, their goal is to make the cycling experience a complete success for their customers by providing a welcoming atmosphere, friendly advice, and ongoing service and support.
Whether an experienced cyclist or just starting out, Reckless is determined to help customers find the right products to fit their cycling needs and budget.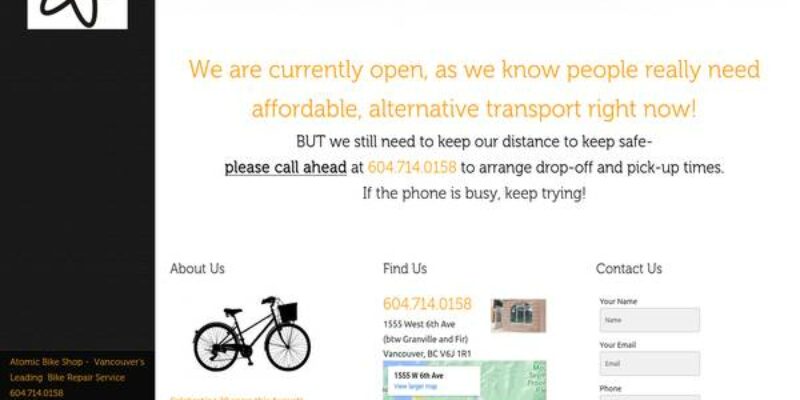 The Atomic Bike Shop located in the heart of Vancouver has been serving the community for 20 years in repairing and building all types of bicycles from road and mountain to BMX and track. They offer friendly, honest, and well-priced service and have a full list of services available. The shop is currently open and offers affordable, alternative transport options. They can be found on West 6th Ave in Vancouver and customers are encouraged to like their Facebook page for updates.
Veloholic Cycles (Road Bike Boutique)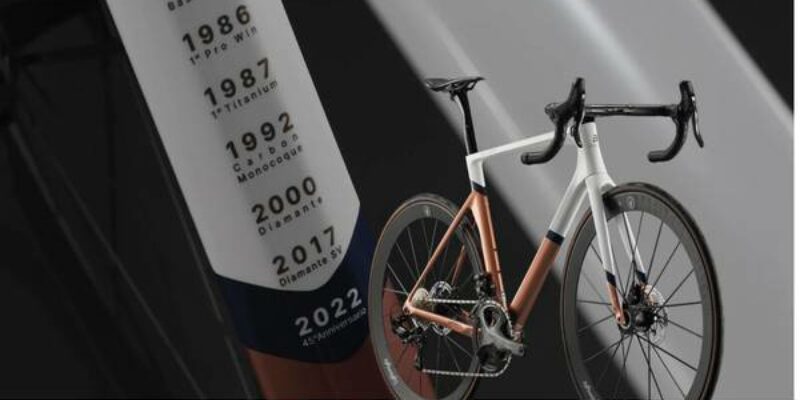 Veloholic Cycles offers shipping to both Canada and the USA, while international customers are encouraged to make inquiries directly. They stand out by being a team of passionate cyclists who service every bike with the utmost professionalism and care. They also offer three types of bike inspections and maintenance services, each with varying levels of intensity and thoroughness. There's an option to sign up for their newsletter to stay up-to-date with the latest sales and releases.
Cycle City Bike Shop & Repairs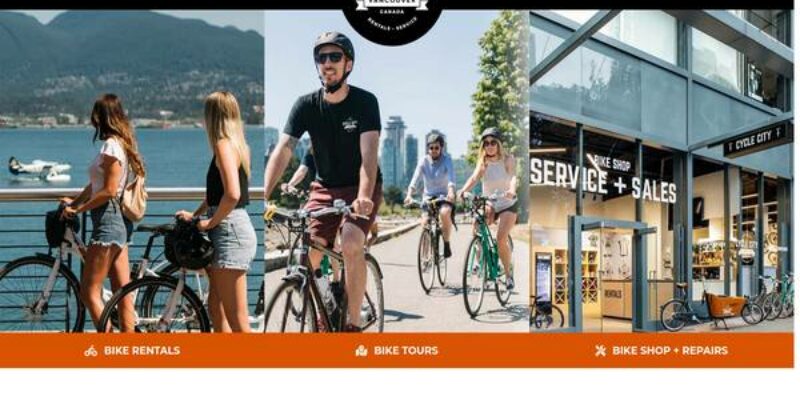 The bike shop is open daily from 9am-6pm for rentals, tours, sales, and service.
Customers can receive 10% off their rental if booked at least 24 hours in advance.
They offer various bike rental options including performance road bikes, electric bikes, and kids bikes with accessories, as well as self-guided bike tours.
The shop has two downtown rental locations with knowledgeable staff and provides expert local advice.
They also offer repairs and have a selection of gift certificates available.
The company was founded in 2010 based on a love for touring Vancouver by bike and sharing experiences with others.
Their guides are passionate Vancouverites who tell captivating stories about the city beyond the stunning views.
The shop acknowledges the Indigenous territories that they work, live, and ride on.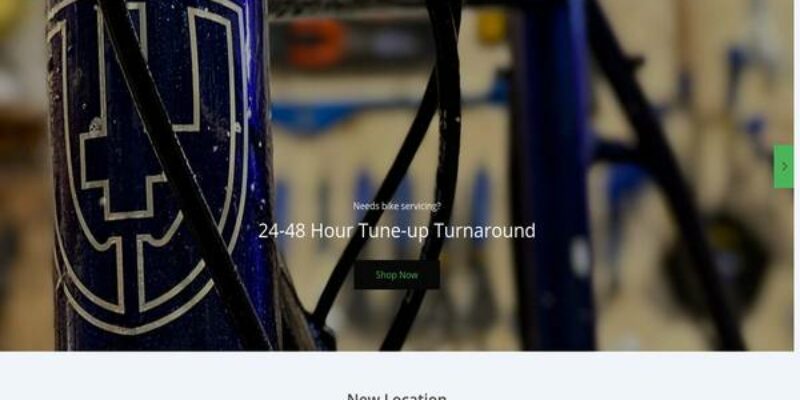 Bikes For All offers a wide variety of bikes for all shapes, styles, and sizes with over 4000sq ft of shop space.
The friendly staff can help customers find the perfect bike to fit their needs and offer free estimates for repairs.
The shop is located at 112 E 7th Ave in Vancouver, BC and also has a second store in New Westminster, BC.
Customers can contact the shop by phone, email, or by visiting in person.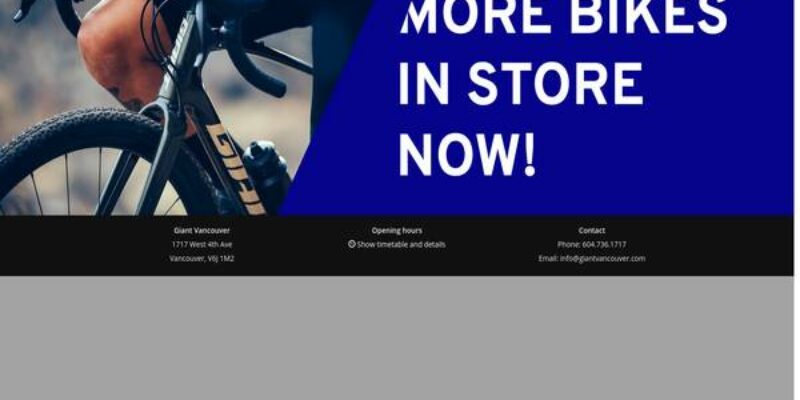 The Giant Vancouver bike shop, located on West 4th Ave in Vancouver, offers a wide selection of Giant bicycles and accessories.
Since opening in 2013, their knowledgeable staff has helped customers find the right bike for their needs, whether it be a commuter, racer, road, or mountain bike.
The website also provides information on bike gear and components, as well as a gallery of bikes to compare.
Contact and customer support information is available, as well as information on the shop's terms and conditions, warranty, and returns policy.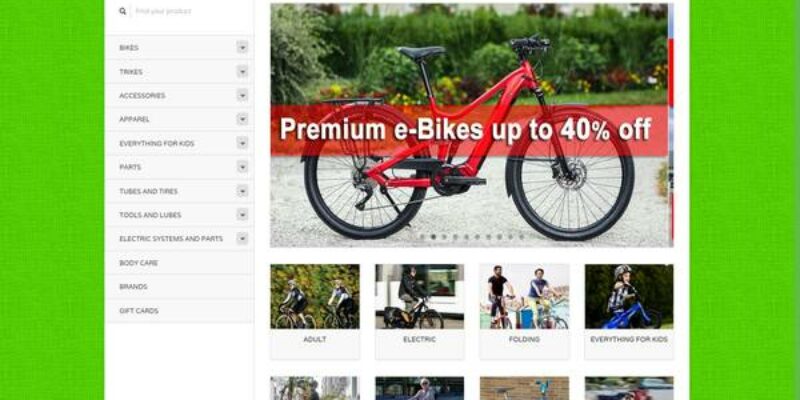 JV Bike is an independent bicycle store situated in downtown Vancouver, serving the needs of urban cyclists with an extensive range of bicycles that includes road, cross, touring, commuter, urban cruiser, folding, and electric.
Besides offering an excellent assortment of bicycles, they also provide the best options of cycling accessories and parts among any bicycle store in Vancouver.
Customers can reach the store through two phone numbers, and their opening hours are from 12 pm to 5 pm, Monday to Wednesday, 11 am to 6 pm, Thursday to Saturday, and closed on Sundays and Stat holidays.