Find below a list of the top 10 best rated dog trainers in Arkansas. Training dogs can take a specialized set of skills to do it properly and timely. If you don't have the time or the skill set to train your puppy or dog check out the list below for a buncha the best in the state of Arkansas.
Canine Country Club of Arkansas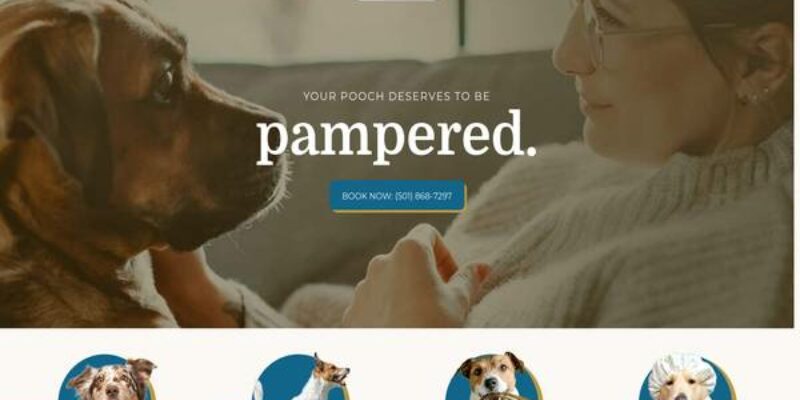 Canine Country Club of Arkansas strives to stay current on the latest in canine behavior, nutrition, and puppy and adult dog training.
We have always been and will continue to be dedicated to the health, safety, and comfort of our canine family members.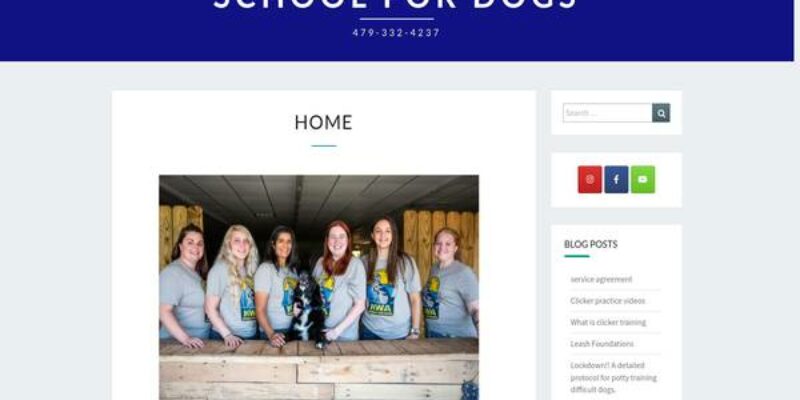 Our objective is to assist each dog realize their full potential by using enjoyable, simple, and effective positive reinforcement training approaches.
Our two-week board and train program employs force-free ways to teach your dog the qualities we believe are needed for a wonderful family companion.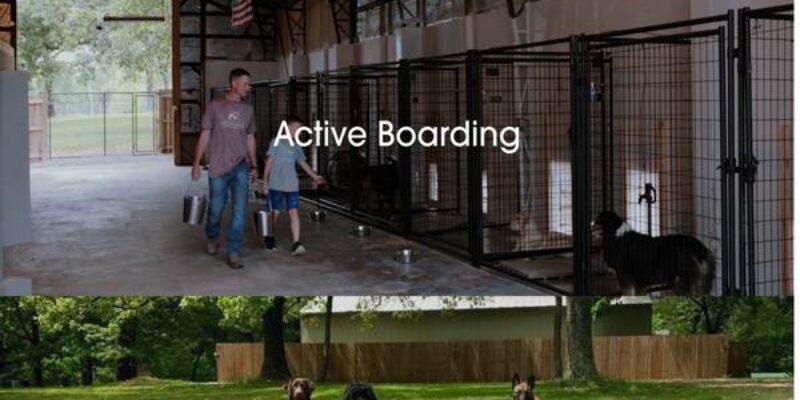 Understanding how to encourage each dog is crucial to the success of the training.
We put in place a system that is customized to each pet's needs.
Spend some time describing the communication mechanism to the pet owner.
Little Rock Dog Training Club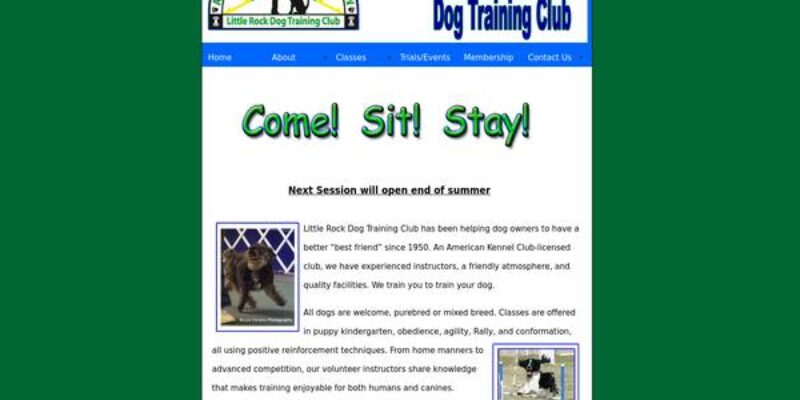 LRDTC, which was founded in 1950 to promote obedience trials and training, is an American Kennel Club-licensed club that is permitted to run AKC-sanctioned obedience, rally, and agility competitions. We are Arkansas's oldest training organization and have a facility dedicated completely to dog training. LRDTC will teach you how to train your dog. reading
KEP Doggie Dude Ranch & Farm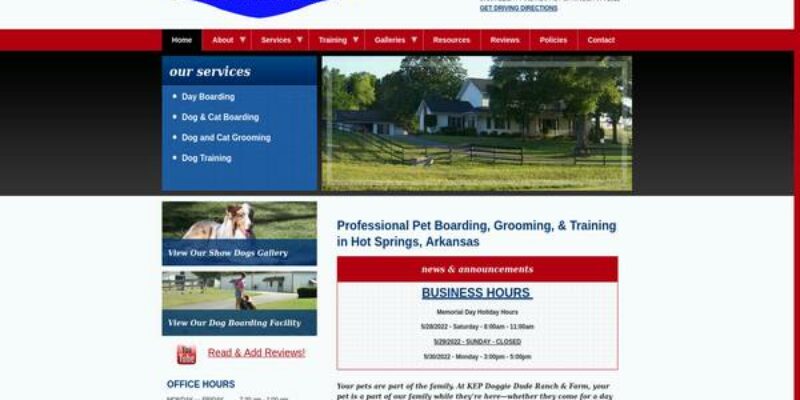 Kenneth and Erin Holley, who live on the site, own and run KEP Doggie Dude Ranch & Farm, Inc., a family-owned and operated pet boarding kennel in Hot Springs, AR. We have been running our kennel since 2005.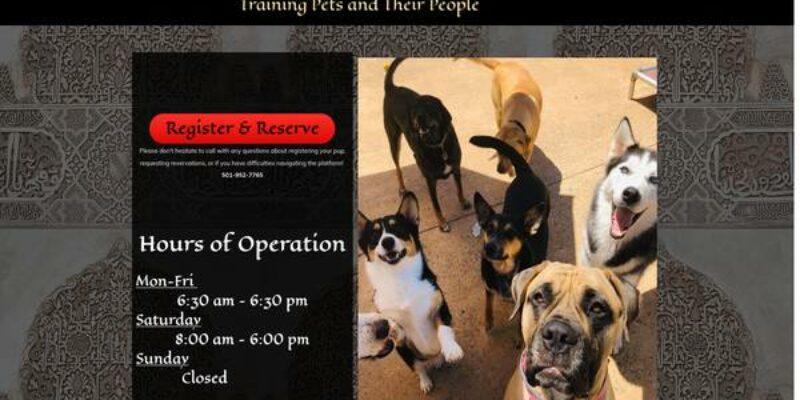 Paws Mahal is a canine facility that is run and maintained by a family.
We provide dog daycare, play, and training to Central Arkansas residents in order to enhance your companion's behavior toward other dogs and people. Our services are designed to strengthen and improve the serious dog owner's relationship with their dog, as well as their ability to teach and manage them effectively.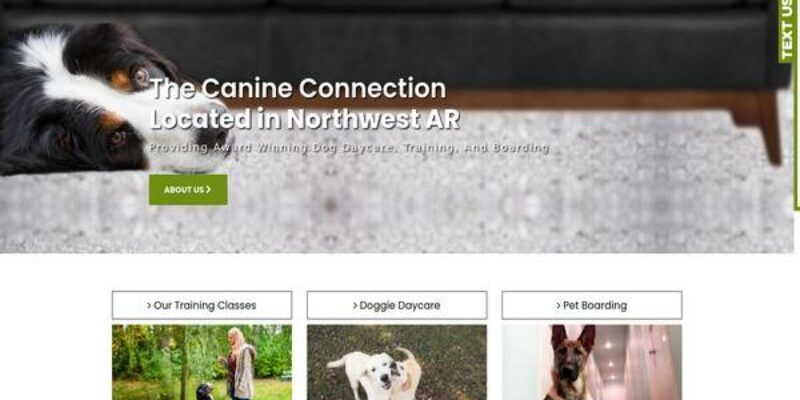 In day training, we will create a customized plan particularly for you and your dog. It will concentrate on your requirements. Allow us to assist you in making your dog the friend you've always wanted him to be.
Our puppy day training program is designed to teach your puppy positive skills while eliminating negative ones.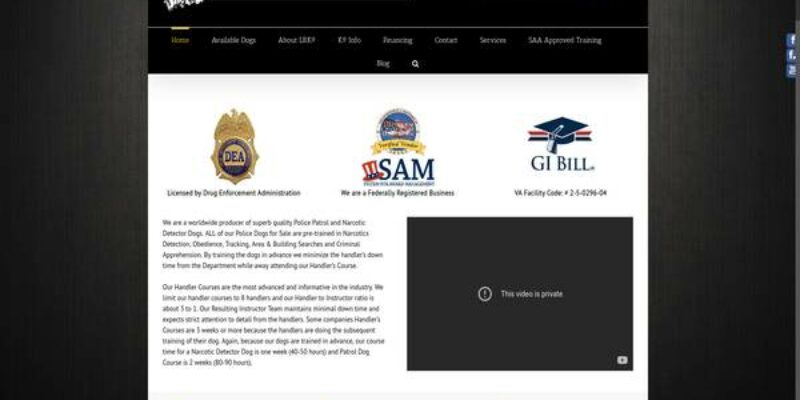 Our facilities are among the largest and most luxurious in the Mid-South. You will discover that we not only provide exceptional facilities for the dogs, but also for the people. Both institutions provide "real world-scenario-based" training to each canine team in order to improve their performance after certification and return to respective departments.
We aspire to surpass our clients' expectations by offering polite, fast, and professional services with high-quality items at lower costs than rivals.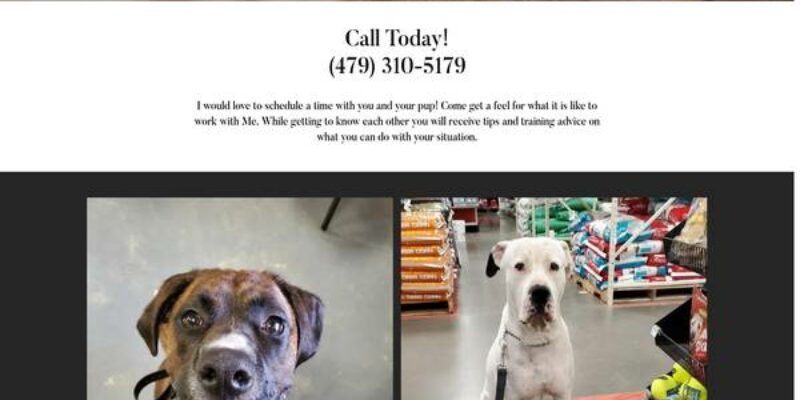 The board and train packages that I have created are excellent solutions for folks who need to focus on more essential concerns while simultaneously training their dog to be a well-mannered and obedient part of the family.
Among the benefits our customers are already reaping as a result of choosing to train with me are: finally breaking through the obstacles and achieving the success they had hoped for.
Training assistance can be obtained by texting or calling a professional dog trainer while in training
Von Klein Stein Working Dogs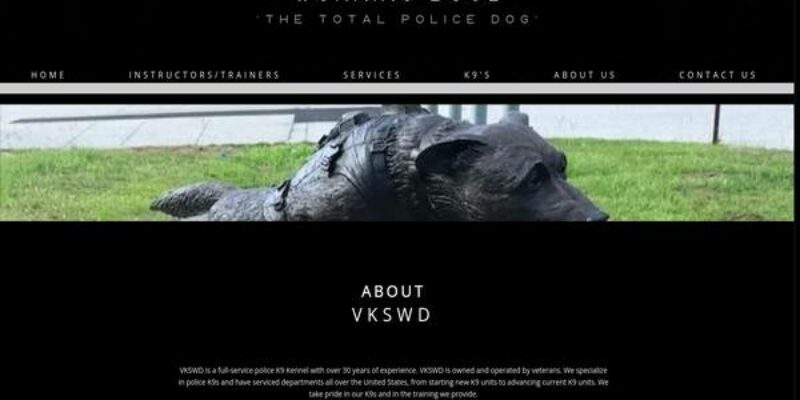 We deal with police dogs on the street and understand the importance of having a K9 that is steady, confident, courageous, and controlled. In fact, we are the only kennel in Arkansas that gives hands-on experience with working patrol dogs. We have used K9s in many aspects of law enforcement.
VKSWD has conducted seminars around the state and country. We have various resources in central Arkansas that allow us to manage the industry's most advanced and realistic seminars. We push the boundaries to help handlers preserve their skills while also revealing their inadequacies.