Dogs are more popular than ever in Calgary. Owning a dog can bring many years of joy to all involved. However, anyone who owns a dog knows there is more than just joy involved. Like raising a child, work is needed to guide your dog to being the best it can be. If training your own dog becomes overwhelming or you just do not have the time, check out the list of local Calgary based dog trainers below.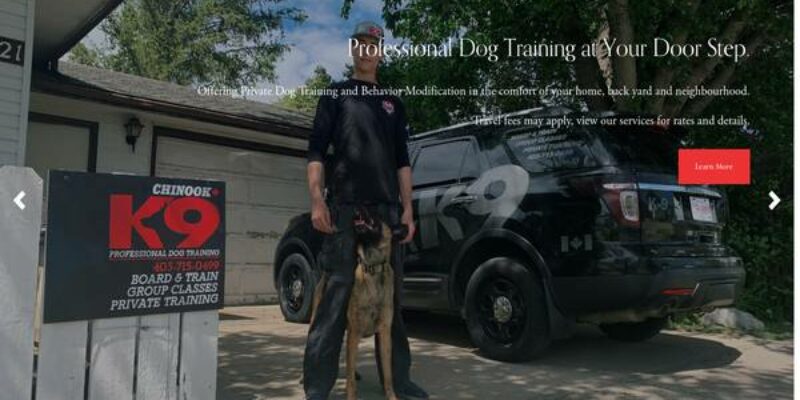 As a proud part of the International Association of Canine Professionals, they are devoted to ongoing training education so that they may deliver the finest and most up-to-date training techniques for customers and their dogs.
Using only the most compassionate, forward-thinking, and industry-proven dog training methods to guarantee that you and your dog can live the life you've always wanted. We are devoted to assisting all dogs and owners in overcoming hurdles and achieving their objectives, whether you are welcome a new furry companion into the family or seeking help with any number of behavioral difficulties.
We are delighted to serve Calgary and the surrounding area!
Our personalized courses cover a wide range of topics for you and your dog.
3 of Hounds Canine Services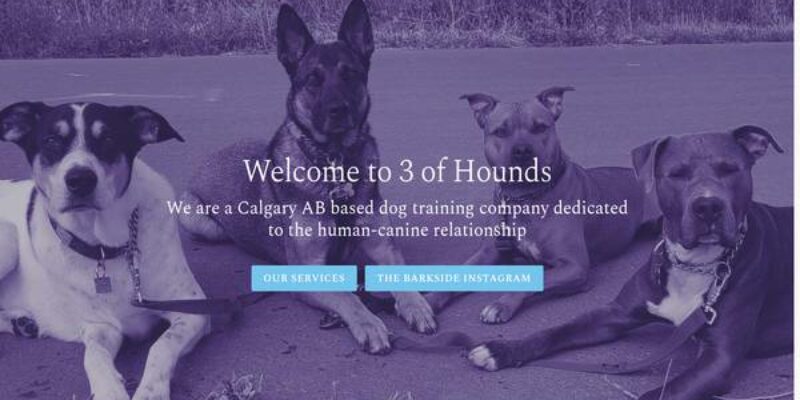 By studying and comprehending your dog's behavior, surroundings, and routine, 3 of Hounds will offer you with the dog training skills you need to introduce and sustain good behavior, modify unpleasant habits, and establish a framework that allows both you and your canine friend to thrive.
Training is an ongoing process that your dog will go through throughout his or her life. Dogs need a significant time investment, but 3 of Hounds is here to assist you in developing a respectful and trustworthy connection via communication and consistency.
Through a dog training program personalized to your and your dog's requirements, we attempt to assist you and your dog in developing a healthy and balanced connection.