Best Dog Trainers in Calgary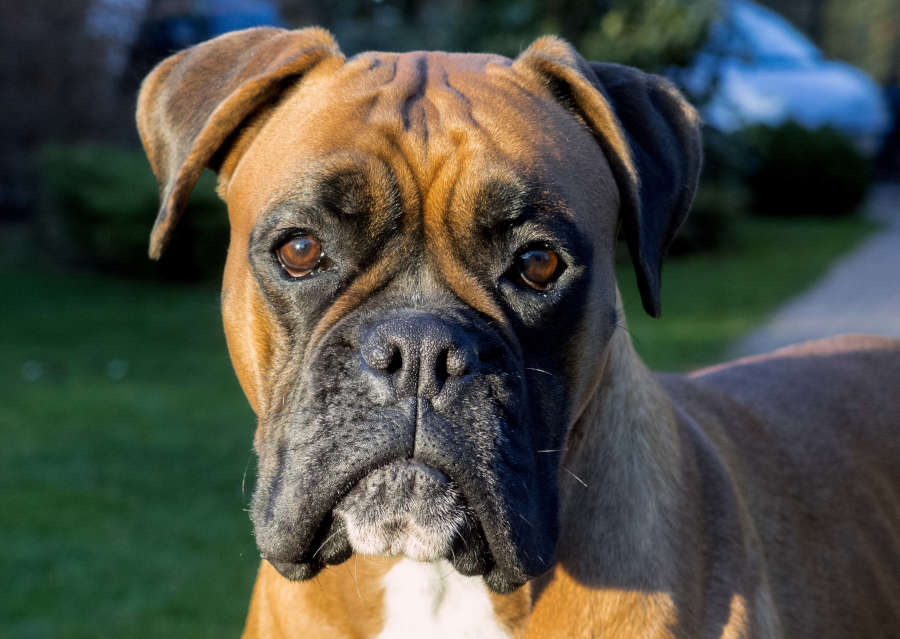 Dogs are more popular than ever in Calgary. Owning a dog can bring many years of joy to all involved. However, anyone who owns a dog knows there is more than just joy involved. Like raising a child, work is needed to guide your dog to being the best it can be. If training your own dog becomes overwhelming or you just do not have the time, check out the list of local Calgary based dog trainers below.
3 of Hounds Canine Services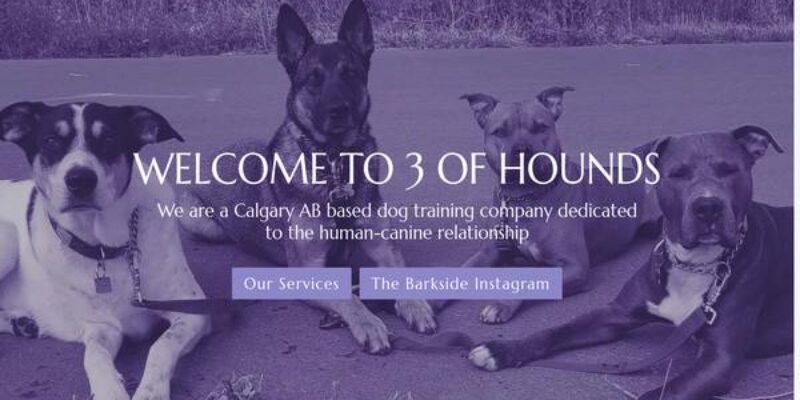 Hannah has worked with dogs for almost 7 years and knows a thing or two about the human-canine interaction.
Training is a continuous procedure that will last the life of your dog.
Dogs need a significant time commitment, but 3 of Hounds is here to assist you in developing a respectful and trustworthy connection via communication and consistency.
We will provide you the skills to introduce and sustain good behaviour, change unpleasant habits, and establish a framework that will allow both you and your canine partner to flourish by knowing your dog's behaviour, surroundings, and routine.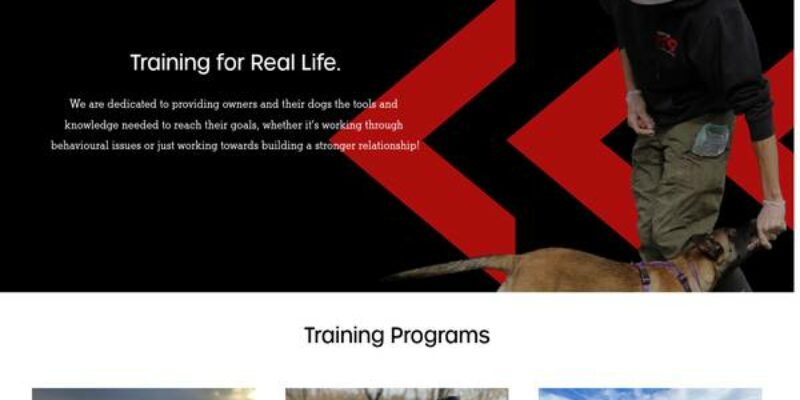 We are committed to providing owners and their dogs with the tools and knowledge they need to achieve their goals, whether that is working through behavioural issues or simply building a stronger relationship!
We are here to support you and your dog as you learn to live the life you've always wanted, using humane, forward-thinking, and industry-proven dog training methods. We are committed to assisting all dogs and owners in overcoming obstacles and achieving their goals, whether you are welcoming a new furry friend into the family or seeking help with behavioural issues.
Furry Logic Home Dog Training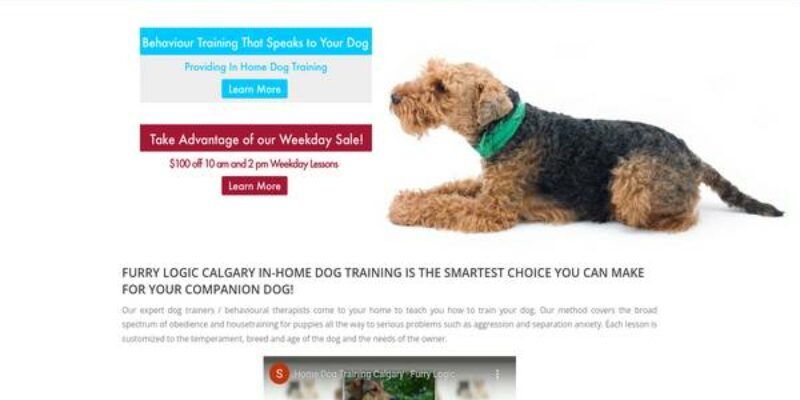 The majority of our clients report a full paradigm change in their dog knowledge and perception of canine companionship. And since the first method works so rapidly, you frequently notice a significant difference in your dog's behaviour after the first class. Our clients often tell us that their friends and family do not recognize their "new" dog. They've even referred to us as their "Super Nanny" for their dogs!
Canine Minds and Manners Dog Training
We provide puppy and dog training both inside and outdoors. Private sessions and obedience lessons are available. Canine Minds and Manners has been the go-to place in Calgary for all your dog training requirements for the last 20 years.
Allow us to assist and accompany you through the training and relationship-building process with your dog!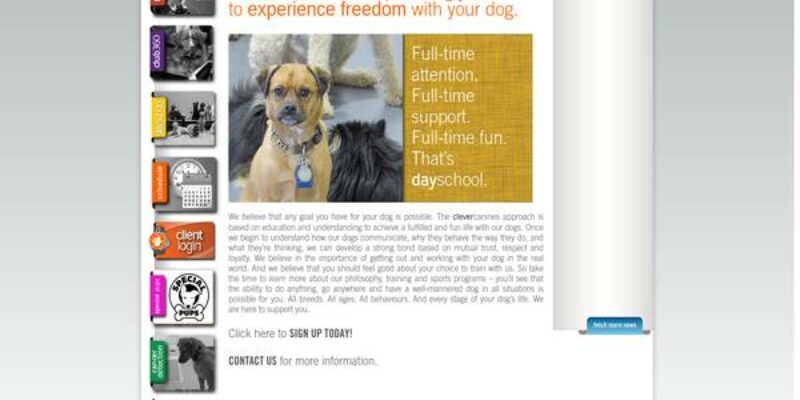 To create a fulfilling and enjoyable life with our pets, the clevercanines method is built on teaching and understanding. We may create a deep friendship based on mutual trust, respect, and devotion if we understand how our dogs communicate, why they act the way they do, and what they're thinking. We feel that going out and working with your dog in the real world is essential.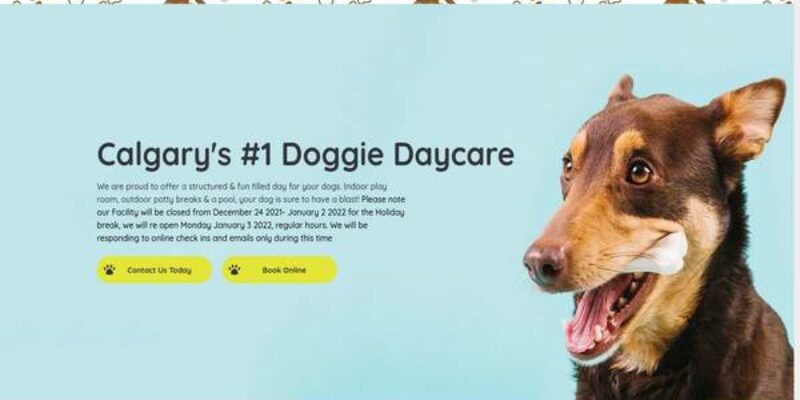 With daycare, grooming, hydrotherapy, and massage treatment, Pawsitively Pooched provides everything your pup needs to reach their full potential, enabling you to adopt a fully holistic approach to preserving their physical and mental wellness. Our objective is to make life with your dog as near to ideal as possible. We are your one-stop shop for caring for your four-legged canine family members.
Pawsitively Pooched, founded in 2005, is a family of professionally-trained dog-lovers that always treat your canine as if it were their own. We are Calgary's number one doggy daycare, offering full pooch care services such as dog training, grooming, hydrotherapy, and massage treatment.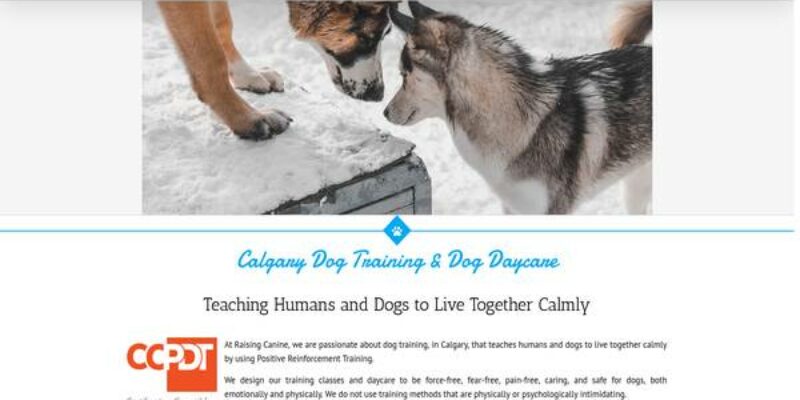 Since 2005, we have been training pups and dogs. We have always believed that dogs learn best when their mental and physical well-being are prioritized in their training.
Our professional dog trainers have extensive knowledge and expertise. When you join up for our courses, you will get the best service possible.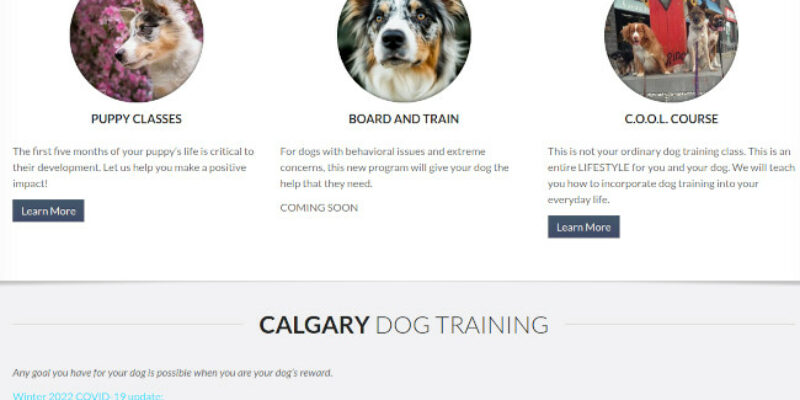 We believe in employing a balanced approach while teaching dogs. This implies that we are well-versed in many sorts of dog training techniques and can assist any dog. Unlike other trainers, we do not specialize on a single form of training. Every dog learns differently, and we can accommodate each dog's own personality. We would never push somebody to utilize a training item with which they are not comfortable.
We realize your dog deserves nothing but the finest. What distinguishes us is the knowledge that you do as well. We're in the business of making you a better best friend, so the time you spend together isn't hampered by a lack of training.